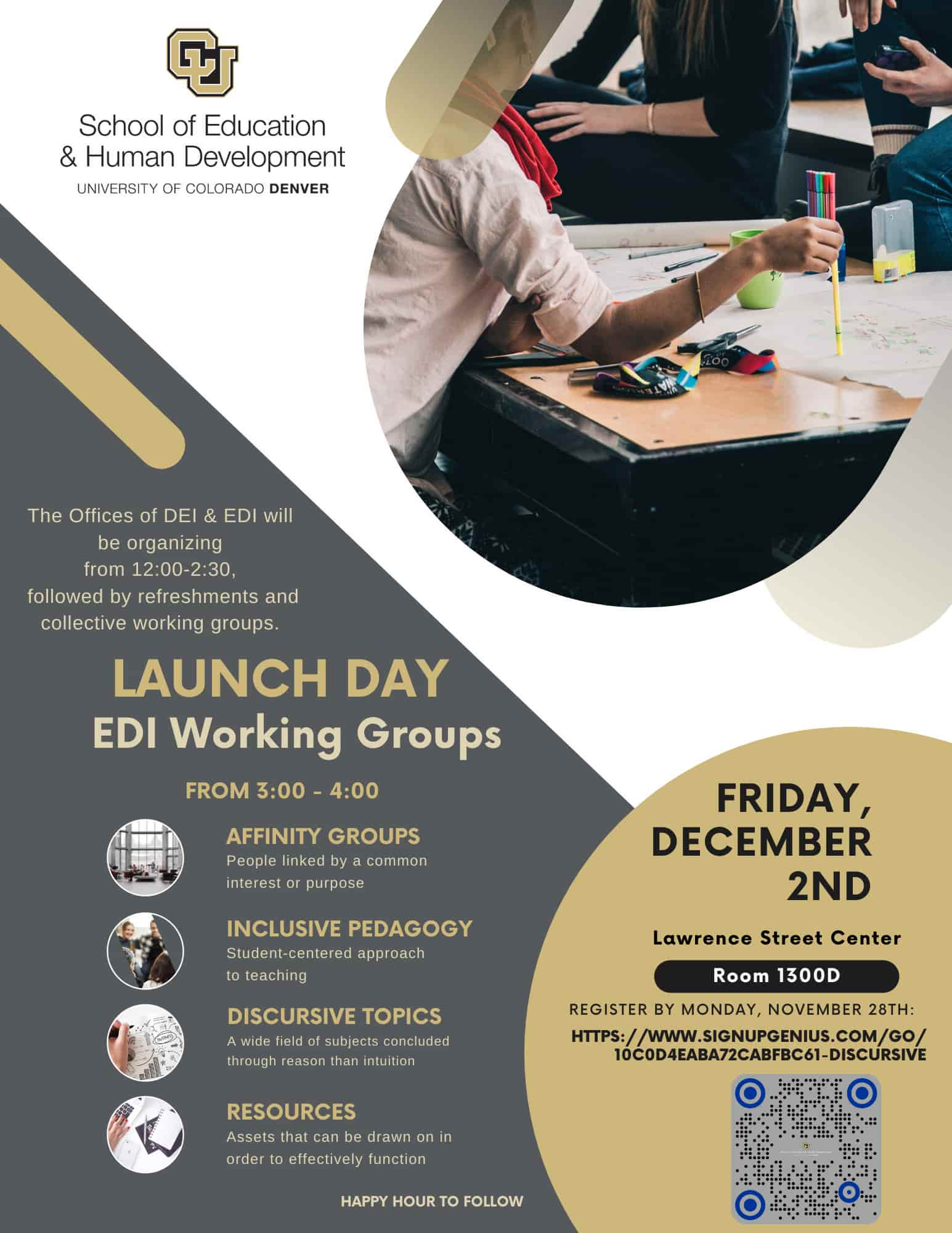 ---
Launch Day EDI Working Groups
The offices of DEI and EDI will be organizing from 12:00 to 2:30 PM, followed by refreshments and working groups.
Affinity Groups: People linked by a common interest or purpose
Inclusive Pedagogy: Student-centered approach to teaching
Discursive Topics: A wide field of subjects concluded through reason than intuition
Resources: Assets that can be drawn on in order to effectively function
When: Friday, December 2nd from 3:00 to 4:00 PM
Where: Lawrence Street Center Room 1300D
How to Register: Register by Monday, November 28th. Click here to register.
Happy hour to follow
Last Day to Register for Launch Day: EDI Working Groups