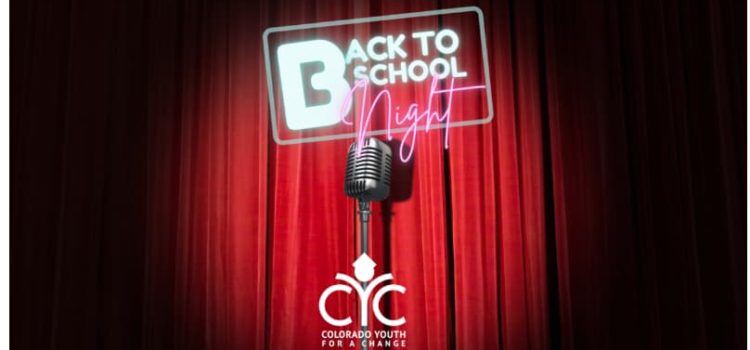 SEPTEMBER 14, 2022: Join us for Colorado Youth for a Change's biggest fundraiser of the year! Event will be held at the Comedy Works South Landmark on Wednesday, September 14, 2022.
5:30 PM – 7:00 PM – Complimentary hors d'oeuvres, wine from Blanchard Family Wines, and beer from Ratio Beerworks
7:00 PM – 8:00 PM – CYC program honoring Adeeb Khan and CYC students and featuring a live auction
8:00 PM – 8:45 PM – Live comedy show featuring headliner Liz Miele
Proceeds from the event support Colorado Youth for a Change's work to address barriers to learning by providing individualized supports to Colorado students ages 3-21.
Colorado Youth for a Change Comedy Night – September 14