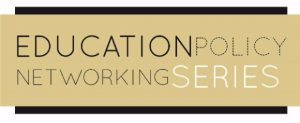 Sign up today! : http://www.cvent.com/d/jbqrf1
For the first time in a decade, the Denver Public Schools Board of Education will soon select a new superintendent. What does the future hold for the school district? What challenges does it face? What opportunities await?
Join city education leaders for a discussion about the future of Colorado's largest school district.
Panelists:
Janiece Mackey, Executive Director of Young Aspiring Americans for Social and Political Activism (YAASPA)
Landon Mascareñaz, Senior Partner for Advocacy and Alliances, A+ Colorado
Josh Scott, Chief Operating Officer, RootED
Moderator:
Parker Baxter, Director, Center for Education Policy Analysis (CEPA), CU Denver School of Public Affairs
When: 5:00-6:30 p.m., Wednesday, November 29, 2018
Where: Terrace Room (2nd floor), 1380 Lawrence Street, Denver (map)
Admission: Free, but space is limited — register today!
Appetizers and refreshments will be served.
Education Policy Networking Series Tomorrow – November 29, 2018