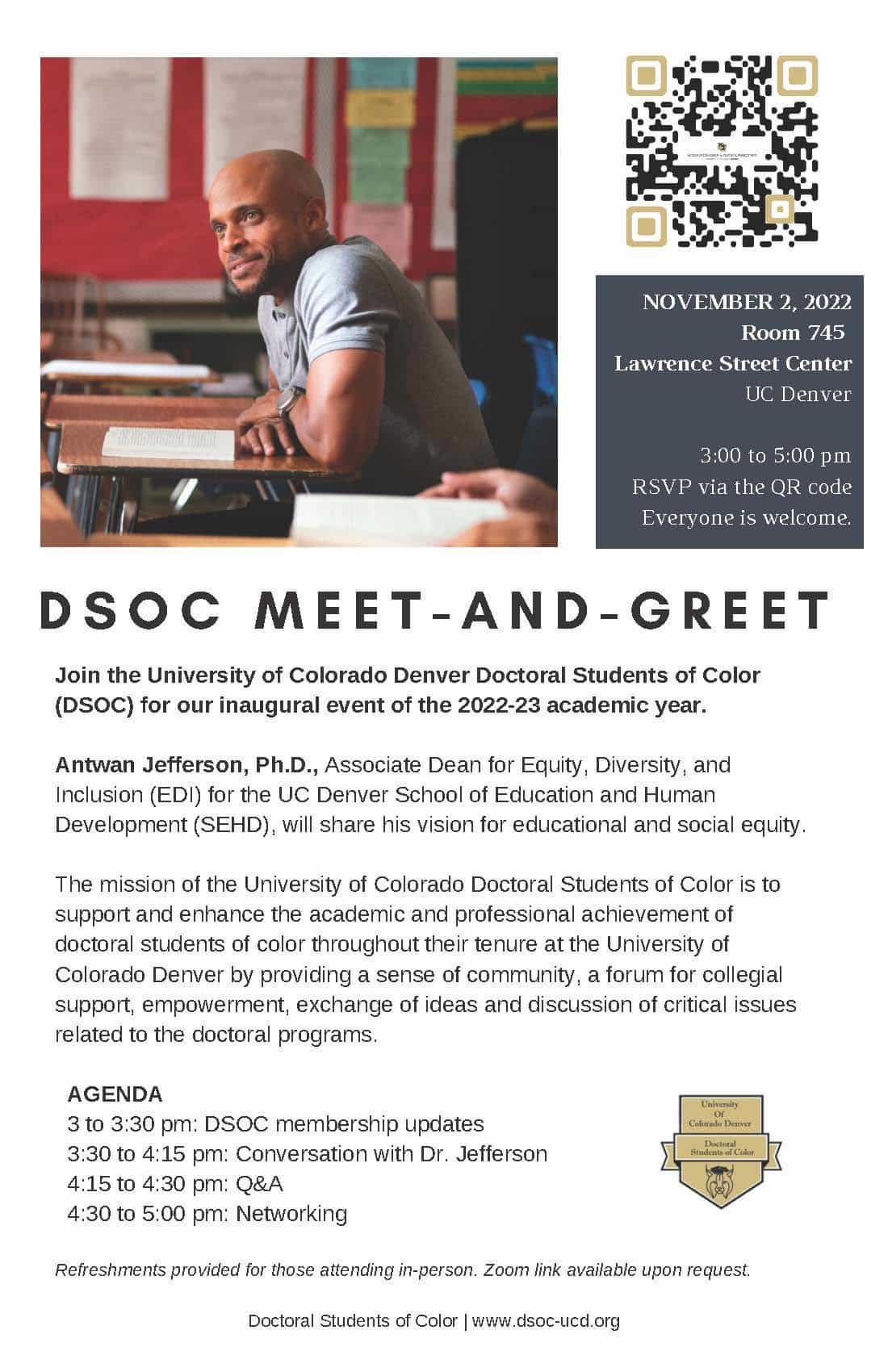 ---
Event Description
Join the University of Colorado Denver Doctoral Students of Color (DSOC) for our inaugural event of the 2022-23 academic year.
Antwan Jefferson, Ph.D., Associate Dean for Equity, Diversity, and Inclusion (EDI) for the UC Denver School of Education and Human Development (SEHD), will share his vision for educational and social equity.
The mission of the University of Colorado Doctoral Students of Color is to support and enhance the academic and professional achievement of doctoral students of color throughout their tenure at the University of Colorado Denver by providing a sense of community, a forum for collegial support, empowerment, exchange of ideas and discussion of critical issues related to the doctoral programs.

Agenda
3 to 3:30 pm: DSOC membership updates
3:30 to 4:15 pm: Conversation with Dr. Jefferson
4:15 to 4:30 pm: Q&A
4:30 to 5:00 pm: Networking
Refreshments provided for those attending in-person.
Date: Wednesday, November 2, 2022
Time: 3:00 – 5:00 PM
Where: Lawrence Street Center, Room 745 (Zoom link available upon request)
RSVP: Click here to RSVP for the event
Doctoral Students of Color | www.dsoc-ucd.org
Doctoral Students of Color meet and greet – Nov. 2