With a heartfelt farewell…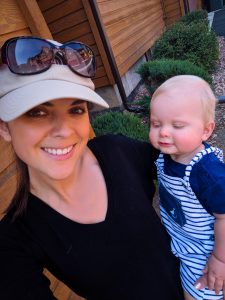 If I didn't get the chance to wish you farewell in person, please know that I am so grateful for my time here and for every single one of you that has made this a wonderful place to work. No other place will be able to beat the quality and kindness of the staff here. The support I received in my position, my role as a new mother, and in this period of transition has been beyond imagining.
CU Denver will forever hold a special place in my heart.
With a heart full of thanks, I wish you all the best!
—
Jessica Coon
…and my squishy, Baby Ben