When you get a chance, please welcome Adwoa "Serwaa" Adu-Tutu who has joined the SEHD marketing team as a marketing coordinator. Today is her first day.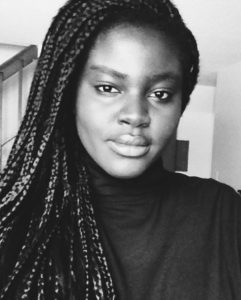 Serwaa is a recent graduate of CU Denver, where she earned a degree in Marketing with a minor in Art History. Serwaa grew up in the East Valley of Arizona and also holds a BA in English Literature from Arizona State University. Previously, Serwaa worked as a student assistant and temporary assistant in the University Communications office, serving both CU Denver and Anschutz campuses.
In her new role at SEHD, she will enhance and implement electronic communications, event websites, print materials, stories and other marketing strategies to increase visibility and targeted outreach for SEHD events and Continuing Education programs from planning stages to event execution and coverage.
Serwaa will be in LSC 1131 until we find her a permanent office space.